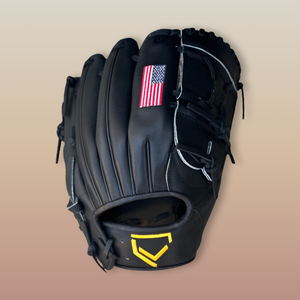 Professional model Pitchers glove made with the highest quality Kip Leather.  Choose from one of our stock models or reach out to us to order a custom glove as we are in the process of building our Custom Builder site.
Pitcher
Right Handed Thrower
USA Flag Embroidered
Kip Leather
2-Piece Closed Back
11.75"